My Star Clipper Cruise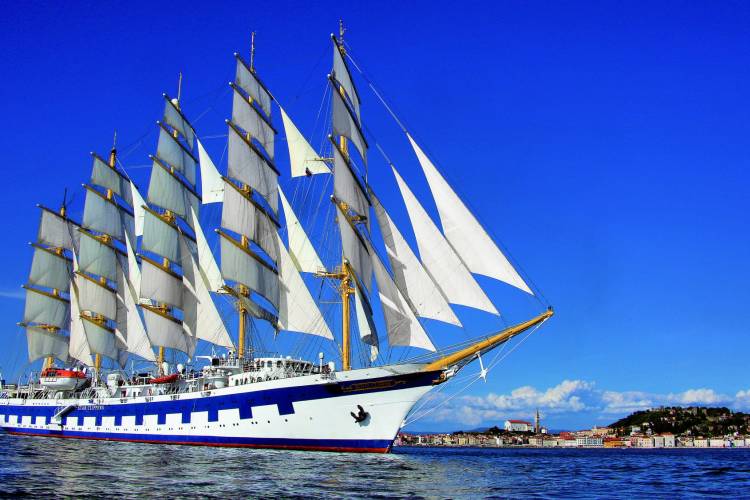 "I felt a little overwhelmed while selecting a cruise for my husband's birthday.  It was my first cruise, and in order to keep it a surprise, I couldn't get his input. I knew that JoDell and the travel adviser team at HaveTravel-Memories Vacations could help me make this a memorable trip of a lifetime.   After describing the type of vacation we would like, JoDell literally did all of the research for me.  Her years of experience in the travel and vacation industry proved very valuable.  She was able to enlighten me on the seasonal whether, the different ship options, what types of amenities we would use, she also included maps of the different geographical locations & destinations, as well as links for sites to read reviews.   When I decided on the trip, she helped me secure an excellent state room and we even qualified for on board ship credit.  Only the best travel advisers can get you these amenities. She also noticed that, although my husband's passport was not about to expire,  passports should be not less than six months to the expiration date for cruising.  This was something I wouldn't have thought of, so I was able to get that squared away in plenty of time.  HaveTravel-Memories was so very helpful and obviously very thorough. I'm so happy to provide our trip feedback, so that she can assist her future clients.  This was a vacation and a suprise of a lifetime for my husband and I, he was so thrilled when I suprised him with the planned trip and we will never forget the time we had together on the Star Clippers Cruise. We will definitely ask for Jo Dell's help in our future travels. Thank you so much for helping us make beautiful memories!"
Ame Herf - 
Destin Florida
STAR CLIPPERS CRUISES
Star Clippers was named top Cruise Line in Asia and Eastern Mediterranean in Cruise Critic Cruiser Choice Destination Awards.
Star Clipper is a four masted barquentine built as a cruise ship, and operated by Star Clippers Ltd of Sweden. She is the first clipper ship in this class since 1912. She is classed by Lloyds. A luxury vessel, she sails under the Maltese flag.
Destinations include:
     Caribbean
     Panama Canal
     Ocean Crossings
     Western Mediterranean
     Eastern Mediterranean
     Southeast Asia
Star Clippers has three luxurious ships to choose from:
     Star Clipper
     Royal Clipper
     Star Flyer