Survey Says Americans Are Ready To Plan Their Next Vacation!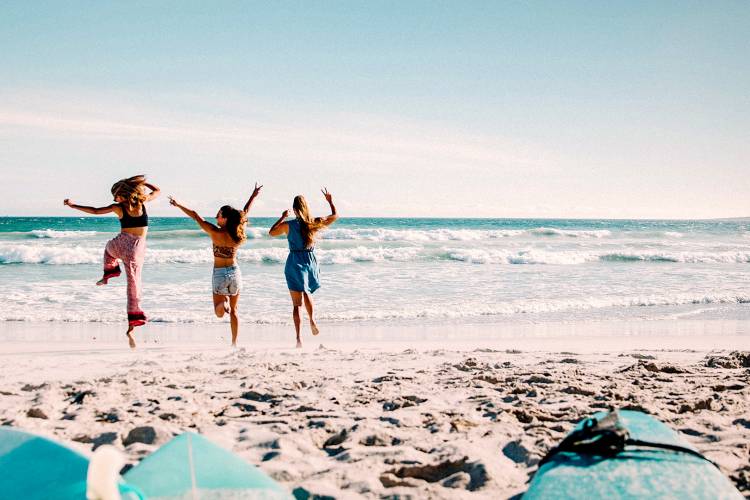 April 27, 2020
 Thanks to our friends and partners at Xplorie, here is some exciting and interesting news and an outlook                                                                        for the very near future of travel!
 While things are uncertain in the travel industry as a whole and many in the vacation rental industry are making predictions to try to make sense of it all, a recent survey featuring 2000 travel enthusiasts living in the United States, conducted between April 20 and 22, 2020 yields some encouraging results. We have put together 10 key takeaways from this nationwide survey by Overseas Leisure Group.
 Survey says:
● 71% of Americans say they are dreaming of when they will travel again.
 ● If travel bans are lifted by officials, 35% will go as soon as this summer.
 ● 39% say they will stay within the United States or a neighboring country.
 ● When asked where they would take their first trip, 42% said North America, 35% said Europe and almost 10% said they would travel to South America.
 ● Despite the predictions, 78% said they would travel by airplane and only 17% percent said they would travel by car.
 ● Good news for beach destinations, 26% of travelers are looking forward to a beach getaway. 19% would go to a small island and 18% would take a road trip.
 ● While 33% of travelers say they will keep the costs under $250 daily, almost 40% said they would spend up to $250-$500 daily on their next vacation.
 ● 42% said they would be ready to make a reservation today if there was no deposit and no cancellation fee.
 ● When asked about traveling in the next 12 months for leisure, 46% said they would go as much as they used to, 48% said not as much as they used to and 5% said they would actually travel more than they did previously.
● When asked about traveling in the next 12 months for business only 31% said they would travel as much as they used to, 65% said they would travel less and under 4% said they would travel more.
 Participant Ages: 30-50 = 60%   Over 50=30%  Under 30=10%
Summary:
The survey shows us, while many Americans dream of travel resuming, they are cautiously optimistic. A majority are trusting that when bans on travel are lifted by officials it will be safe to travel medically however, they show caution by selecting more secluded locations within North America. While the survey shows travelers are not as likely to choose public transportation such as buses and trains surprisingly, this does not include planes, travelers say they will fly once officials say it is safe. Perhaps due to the success of the virtual workplace, meetings, and conferences, Americans say they will not be traveling as much for business as they did in the past. All data points from the survey show a resurgence in leisure travel and in particular to more secluded options, exactly the type of accommodation provided by the vacation rental industry, aligning with several predictions by industry experts.
xplorie.com