There Has Never Been A Better Time To Have a Travel Advisor On Speed Dial!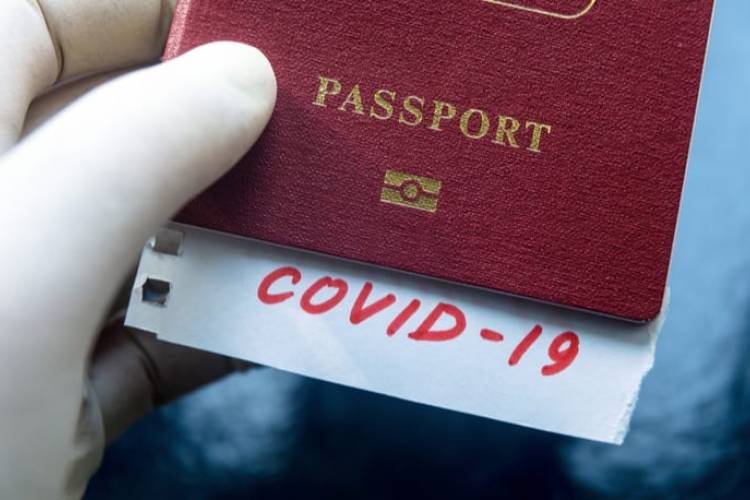 "There has never been a better time to have a Travel Advisor on speed dial!" – JoDell Haverfield
 When you don't use a Travel Advisor you are just another Booking Number and you have to speak to a different person every time you call the reservation center. There is no cost to use a Travel Advisor and you are building a relationship with someone who has a vested interest in you. Travel Advisors always have dedicated lines and representatives to assist them in helping their clients and during this Covid-19 crisis they have really stepped up to provide travelers with even more assistance and support.
Avoid using 3rd party internet sites to book your travel and don't wait until you're in a jam to call a Travel Advisor!
Don't just take our word for it. According to a Forbes magazine article posted on March 23, 2020 titled:
"COVID-19: Airlines And OTAs Say, 'Don't Call Us' As Travel Agents Come To The Rescue"
This informative article shares with us both some interesting and helpful information but also shares some specific recent examples of travelers in need:
"While airlines, hotel companies, and Online Travel Agencies (OTAs) are telling customers, "Don't call us, we can't handle the volume of calls," and in some cases disconnecting callers after hours on hold, consumers who use traditional travel advisors are not only getting advice. They're getting rescued. They are getting rebooked. They're getting home. And in some cases, they're even getting a shoulder to lean on, and a bit of daydreaming, chatting about where they want to go after the COVID-19 Coronavirus crisis recedes.
Mary Jean Tully, whose Toronto-based travel agency is a major player in the cruise market adds, "We literally had hundreds of people on cruises scattered all over the world all and brought everyone home without incident." She says, "The cruise lines have been amazing how they have handled everything."
However, she notes, "I felt sorry for those people that didn't have a travel agent to advocate for them as there's nothing more important than to have people that really know what they're doing to facilitate everything."
Tiffany Bowne, an advisor with Tzell Travel had a family set to go to Disney World, scheduled to arrive just before closure of the park was announced. While at the same time securing their refund for the canceled trip, she found an alternative option her clients could reach by driving.
But that was just the start. A corporate client with over 300 travelers canceled all nonessential travel effective immediately. Bowne got all travelers home from their locations, canceling future bookings for 60 days, at the same time recording and auditing waivers and credits."
"For Sarah Crimian, a Signature Travel Network select advisor with Accent on Travel, she had clients stranded on the opposite side of the world. "My clients were enjoying their first of two cruises in Australia and New Zealand when they were advised the ship was docking in Sydney and their secondcruise was canceled as a preventive measure due to the Corona Virus outbreak. The clients had booked their own flights using frequent flyer and were now stranded, unable to use them, nor find any seats through the cruise line's onboard service desk." Crimian was able to book the last two seats in premium economy on a flight back to the U.S. Amid cancelations, advisors are also helping make sure their clients' dreams of those dream vacations continue despite the crisis."
Many of you have received future cruise credit, before you use it call HaveTravel-Memories Vacations. Have a Travel Advisor on your side!
850-608-3058